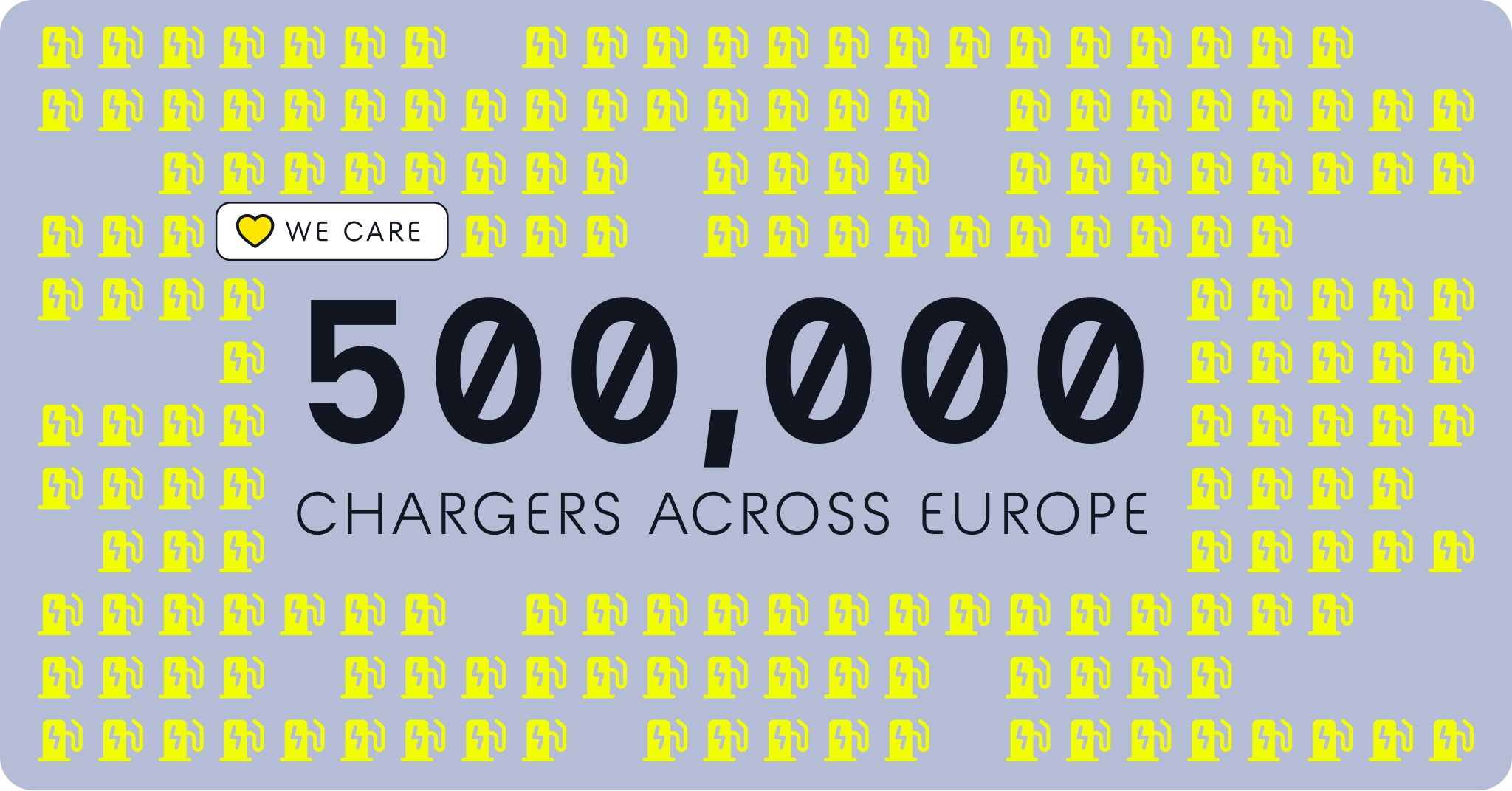 The newest additions
We wanted to give a shoutout to some of our newest partners that helped take our network to the next level. The new partners highlight the diversity of public charging experiences available to EV drivers today from the hundreds of charge point operator partners we work with.
Earlier this year, we welcomed two new charge point operators in the UK. Ubitricity blends seamlessly into the urban landscape with its 6,000 lamppost chargers. The charge points are integrated right into the city's existing infrastructure. The other UK-based partner, Connected Kerb, was rated by ZapMap the best fast-charging network in the UK in 2023.
In continental Europe, Qwello and Zunder joined us as well. Qwello brings its user-centric charge points to urban centers in Germany, Sweden, Spain, and France. Drivers in Spain who need an ultrafast charger can now use Plugsurfing-powered services to charge at Zunder. Some of Zunder's newest stations are also powered with solar energy generated locally at the charge point.
Why 1.5 million drivers trust Plugsurfing
It's not just 500,000 chargers that make the difference. Plugsurfing connects drivers to charge points through our app and the apps and services we create for our partners. This gives drivers ease of use and access to chargers through whatever brand experience they're most comfortable with. The reliability and convenience of just one key and app take the hassle and stress out of charging in public that drivers love.
As EV uptake switches from early adopters to mainstream consumers, we've invested our energy into two areas we believe are essential to help ease consumers into the EV experience: customer support and network enhancement.
We've partnered with EVA, a customer support agency specialized in the EV industry, to provide our drivers and partners with a tailored support solution. Plugsurfing agents are reachable by chat or phone to help drivers get started with our service or handle any payment issues that may arise.
Our teams are also working hard in the back end to improve the quality of the data that feeds into our service. Drivers can report feedback through our app if a charger is broken or blocked so that we can work with our charge point operator partners to solve the issue. And we're constantly working with our partners to ensure that these issues never happen in the first place, with the proper status always reflected on the charge map.
Grow together with us
We're always looking for new partners to work with. Whether you're a charge point operator, carmaker, navigation service, or anyone else in the EV space, we've got you covered. By integrating our Drive API into your in-house tech or building a branded charging app, we can help you provide drivers with a no-hassle EV charging experience.