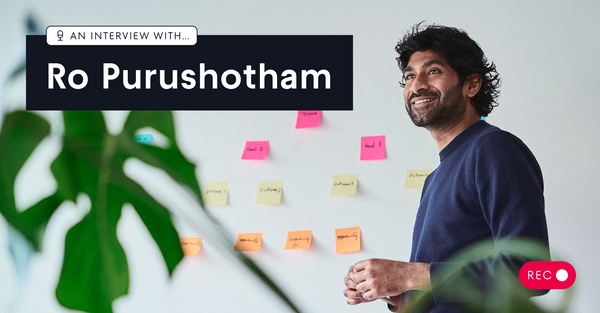 What is your background? What inspired you to work in Tech?
I ventured into Tech after getting a degree in Electrical Engineering, which at the time felt too theoretical with no clear career path. Of course, it didn't help that I graduated during the latest US recession. But in my case, adversity was a driver for action and change. I wanted to work in an industry where I could help create experiences and see immediate results. Working in Tech let me do just that.
Ro, you are currently running the driver experience at Plugsurfing. How do you make sure that the development matches drivers' expectations?
First and foremost, we listen and talk to our users, the EV drivers. Next, we look at the EV landscape to see what other scaleups and utility companies are doing and how carmakers want to design the charging experience. We also keep a finger on what policies and laws are being passed on a national and international level to put the needed infrastructure in place.
How do you incorporate user research into your work?
EV charging, especially public, is still very fragmented. What happens when a driver stops at a charging station often differs from the ideal scenario we created when designing our product. We analyze usage patterns and trends and validate assumptions with customers and drivers through surveys, usability testing, and qualitative research interviews.
Any tidbits or interesting stories you could share? An example of how driver feedback influenced the development of Plugsurfing's app or the portal?
We recently added a feature allowing drivers to submit feedback on charging points. This initiative will increase the trust and reliability of the data shown in Plugsurfing and our other driver apps.
Driver feedback will also help our emobility operators better understand the extent of potential issues at charging locations and allow charge point operators to address and fix the problems a lot faster.
What is a recent new feature designed to improve the driver experience? What inspired this feature?
EV drivers are no longer a niche group of enthusiasts who would overlook the logistical challenges of EV charging to lobby for the greater good. Instead, EV drivers, today want to be able to charge wherever they are.
We want to design a public charging experience that will resemble petrol cars: find a gas station, fuel up, and drive off. However, the charging infrastructure is still ramping up, so drivers spend a lot of time planning a trip.
We recently released a feature to display information about when the charger was last used. So, for example, if a charger was used to charge 15 minutes ago, chances are it will work 15 minutes from now, giving drivers a lot more confidence.
How can we get drivers' confidence that the charging station information they see in the driver app is accurate?
As more longer-range EVs hit the road, range anxiety is no longer a barrier to EV adoption. Instead, charge anxiety is where EV owners feel unsure about the reliability of charging points. Home charging is still the predominant method of topping up. But we'll need more public charging points to support an increasing number of electric cars.
Imagine you drive an electric car and want to take a weekend drive. You check one of your driver apps en route, find an available charger that fits your needs, and drive up to it. To your surprise, the charger is blocked by a petrol-powered vehicle. We see that the available charger status does not match the reality. A very probable result would leave you frustrated with the whole experience. You will think twice before returning to this charger and leave a bad review on the charging app or maybe even tell others not to bother with this charge point operator.
This is the reality we are working with. But can the driver reserve the charger and parking spot ahead of time? Can we proactively notify them about the blocked parking spot? Can we offer them credit for charging at another location? Or, in the extreme case, can we inflict a blocking fee on the petrol car owner? The charging ecosystem and related players need to work together to answer these questions and provide a solution.
One way to simplify the charging experience is Plug&Charge, which offers a driver-friendly identification and charging process. Plug&Charge could be a game changer: no RFID keys or charging app is required; the driver can plug in and charge. However, to make it a reality, carmakers and charge point operators need to come together to simplify the end-to-end user experience, which we are currently working on at Plugsurfing.
How do we co-create the driver experience together with our business partners?
As a platform provider, we at Plugsurfing strongly believe that driver satisfaction and retention is the key to our customer's success. Charge-point operators, emobility providers, and carmakers want a seamless driver experience. That is why we have regular touchpoints with our customers to learn how their drivers are charging, what pain points they experience, and where we can optimize the end-to-end charging experience.
These insights directly feed into our product strategy and roadmap. For example, we are currently working with our partners to improve and enrich the data quality of their charging points. In addition to the poor end-user experience, incorrect information can translate to more customer support tickets. It is exciting to be able to solve a real business problem for our customers while creating value for our drivers at the same time.
Emobility is picking up steam and attracting a lot of interest. But, from the driver's point of view, what still needs to be done to get it ready for the mass market?
With an increased demand for EVs, there is a greater demand for more public charging points. The existing charge points are concentrated in high-density areas, around big cities and highways, but not evenly spread in more rural areas, which adds to drivers' fears and anxiety. Slow chargers that are already installed need to be replaced by fast and ultra-fast chargers to support long-distance travel and reduce charging times to allow more EV drivers to use and share charging points. This should be a deliberate and long-term strategy for CPOs to keep up with the demand without straining the grid. From a mid to short-term view, drivers want to know the optimal times to charge due to the recent energy crisis and spike in prices. However, since keeping track of changes in energy prices is quite challenging as a driver, CPOs need to invest in smart charging technologies to optimize their charging sessions.