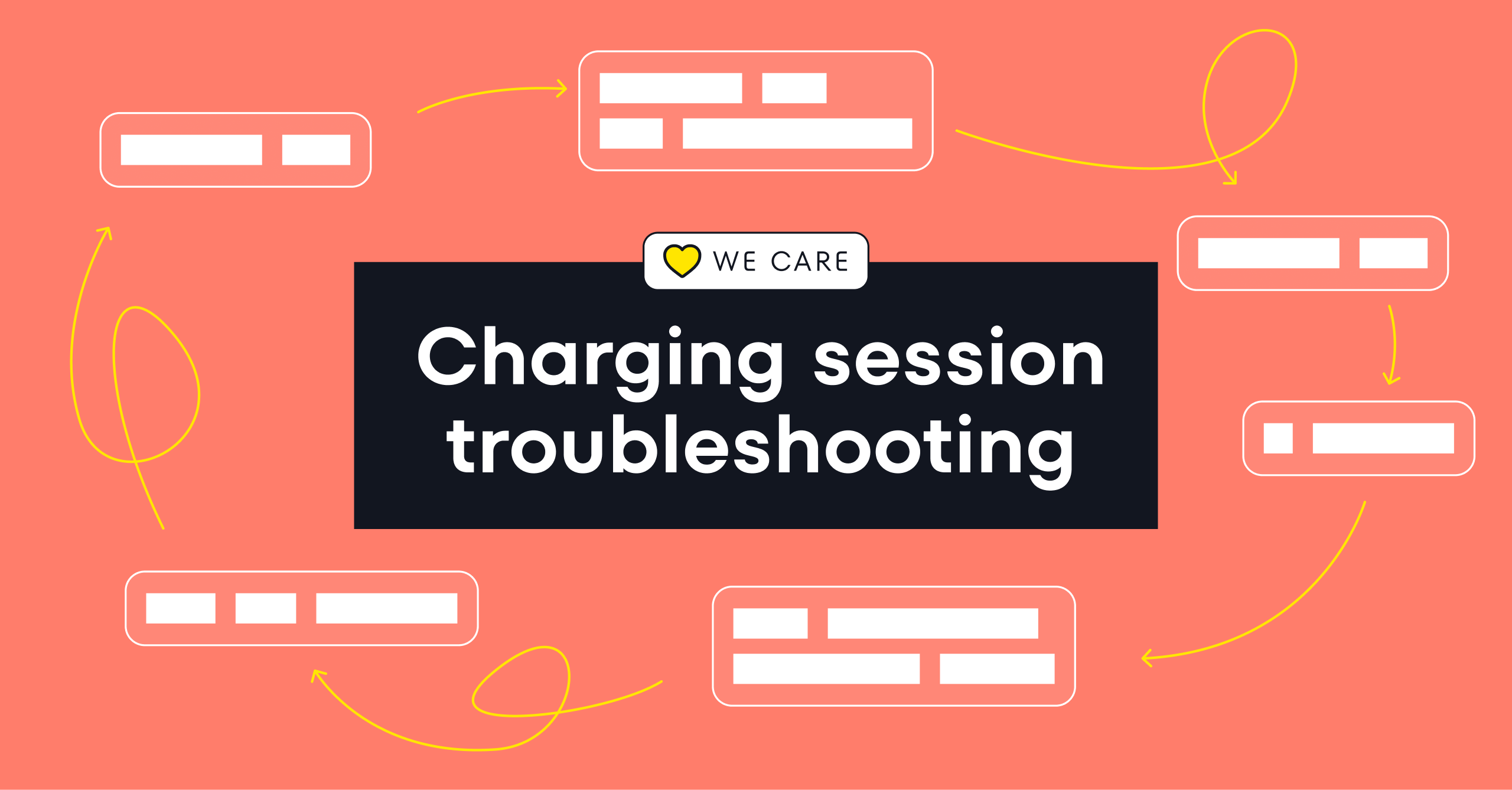 What do you need for public charging?
To charge your EV at a public charger, you need a charging app. At some chargers, you'll also need a physical charging key and your own charging cable. To see how it all works, we recommend checking out our LinkedIn post on how to charge your EV.
Why isn't the EV charging?
There are a few main reasons why an electric vehicle may not be charging:
Bad internet connection
Incorrect or malfunctioning charger
Charging cable issues
Expired payment method
Old app version
Charging key required
Below, we'll explain how to sort out these issues.
Internet connection
You need a smartphone with a stable internet connection to use the Plugsurfing app. If your mobile internet isn't turned on, you're not going to be able to charge.
If you're using the app abroad, make sure your phone settings allow data roaming. On most phones, you can toggle roaming off and on in the mobile network settings.
Correct charger
Make sure you've selected a charger that is compatible with your EV. Check the car's manual or manufacturer's website for supported charger types and the plugs that go with them. In the map section of the app, you can filter charging stations based on the charger plug.
Park next to the charger you've selected. Make sure the charger number matches the one you see in the app.
If the charger is displaying an error message or the screen is completely blank or unresponsive, choose a different charger. Alternatively, you can call the charge point operator and see if they can fix the charger there and then. You'll find the contact details at the charging station.
Charging cable
Connect your car to the charger with a charging cable. At AC chargers, you'll need to have your own cable. At DC charging stations, the cable is permanently attached to the chargers.
Payment method
If you set up your charging app a while ago, there's a chance the payment method you've added has expired. If so, you won't be able to charge.
You can add a new payment method in the Plugsurfing app. We support Visa and Mastercard. You can add a card manually, or with a single tap using Google Pay or Apple Pay.
App
Check your app store to make sure you're running the latest version. Update and relaunch the Plugsurfing app.
If the app is still acting out, try turning it off and on again and restarting your phone.
Charging key
Some charging stations don't support starting a charging session in the app. With these chargers, you'll need a physical charging key.
You can order your charging key in the Plugsurfing app. Once you have the key, you need to activate it in the app.
In the map section of the app, you can also use the filter "Accessible with app". This way you'll see only stations that let you charge without a charging key.
Why doesn't the charging session end?
Before leaving the charging station, make sure the charging session has been completed, your vehicle has finished charging, and you've disconnected the charging cable from your car. If you use your own charging cable, don't forget to take it with you.
You can end the charging session by tapping the "Stop Charging" button in the Plugsurfing app. Alternatively, you can wave your charging key in front of the RFID reader.
If you still can't end your charging session, try these steps:
Check the internet connection
Restart the Plugsurfing app
Contact the charge point operator (phone number on the charger)
When in doubt, check the FAQs
We understand that EVs are still a new thing, and many drivers may not be used to public charging yet. That's why we're doing our part in educating EV users by publishing how-to guides, charging tips, and other practical content. Plus, we constantly update our charging app to make the experience truly carefree.
But sometimes you may have a specific problem that needs a quick answer. That's why we've recently updated our Frequently Asked Questions. You'll find the answers to all your questions about public charging there.
If you need any further assistance, our amazing customer support team is always there to help you out. Here's how you can reach Plugsurfing support.