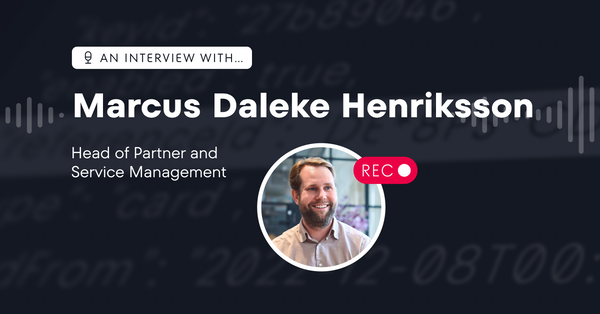 You have an interesting career progression at Plugsurfing and Fortum. Could you tell us more about it?
I got into the EV industry in 2013, working in the Fortum Charge and Drive team. Back then, we had only five people focusing on emobility. EV charging was still new, and I had a very broad job description. For example, I was responsible for product management, installing and maintaining chargers, and educating our customer service team. This gave me valuable insights into how to provide excellent support and further develop the processes in an environment where you have to be able to help the customers 24/7.
Gradually, I started participating in developing the product we used to operate our chargers. We had used an outsourced platform, but we acquired the company and started to increase sales. At this time, we also realized the value we were creating: we had been developing this tool that allowed us to work very efficiently. Other companies also needed a tool to operate their electric vehicle chargers, and there weren't many alternatives on the market.
"In a very hectic development schedule, we re-platformed in less than a year and managed to migrate all the customers before the GDPR deadline. That was a great success."
As we were scaling up, we also hit some bumps in the road. Issues with cross-border transactions weren't something we had anticipated, but we learned a lot from overcoming them. Another big obstacle came in 2017 with the introduction of the General Data Protection Regulation [GDPR]. Instead of trying to force our existing tools to comply with the new rules, we decided to rebuild the entire platform from scratch using the lessons we had learned. I became one of the three product managers for this project. We re-platformed in less than a year in a very hectic development schedule and migrated all the customers before the GDPR deadline. That was a great success.
After the migration, I continued as a product manager, focusing on the user interface. Around this time, I also had two parental leaves. When coming back, I felt the need to try something different and joined our strategy team for a year. It was a great learning experience, new and exciting.
Recently, I have changed positions again: I'm now the Head of Partners and Service Management, leading our support team to help our clients. They range from the end-users to our company partners, such as car makers and charge point operators.
What are the biggest challenges in your current role?
Our product has grown quite big. Different types of customers have different needs, and we need a broad team with expertise in multiple areas. There are many different players in the industry, and some protocols have not been defined yet. This makes things complicated.
How are you planning to address these challenges?
We want to improve our support, processes, and knowledge sharing, making resources and information available for everyone in the company. This also means becoming even more professional as a business and having clearly defined roles and responsibilities.
When you're dealing with a product that's so big, it's important not to lose focus. That's why we're putting a lot of resources into our network. We recently crossed the 500,000 chargers milestone and plan to continue with the same trend. But it's not just about quantity; having quality data is also vital.
"When you're charging with Plugsurfing, you know that you'll pay the price you saw before you started charging."
What do you see as the key challenge in the market now?
Some of the most difficult things to get right in the EV charging space have to do with pricing and payments. From the driver seeing the price in the app to finally settling the payment, there's much happening in the background.
We have done a lot to be transparent: when you're charging with Plugsurfing, you know that you'll pay the price you saw before you started charging. Unfortunately, this isn't always a given in our industry.
The price uncertainty doesn't stem from some actors being greedy or malicious. It has more to do with the quality of data, the delays in companies processing it, and problems in scaling these processes. We are currently coming up with smart ways to resolve these issues at scale and creating a model that can be replicated across our industry.