Despite range anxiety and unclear costs of public charging, early adopters embraced the imperfect EV lifestyle. Aware of the challenges these drivers faced, we made it our mission to help early adopters with charging their cars on the go. The first step was to make the charging stations visible and accessible with an app or an RFID key.
This challenging first step encompassed years of building partnerships with European charge point operators. During this time, we established the technical connections that put their charging points on our map. The effort paid off: users loved having a centralized place for discovery and payment at public charging stations.
As our userbase of loyal customers steadily increased, we forged partnerships with carmakers to reach new drivers and continuously improve the EV charging experience. We experimented with subscriptions, pricing models, and features. Most importantly, we continued to learn from our users. Today the EV industry is gearing up for massive growth, and we are ready for a new chapter.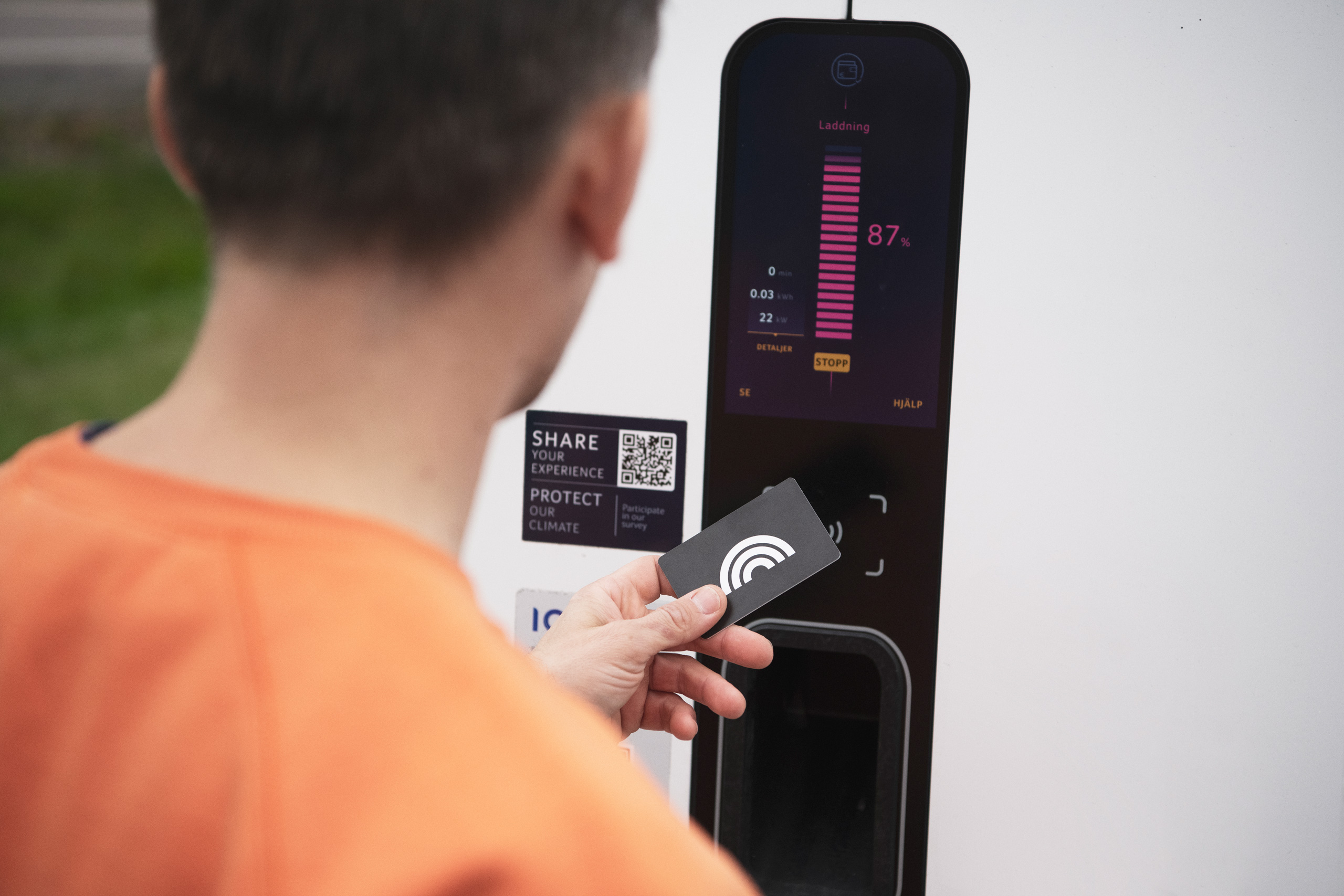 Plugsurfing is the alliance of emobility that transforms charging.
In our ten years on the market, we learned that bridging hardware and software is the key to delivering the service EV drivers want and need. As we grew and became one of the key players in the EV market, we observed that the best solutions for charging tended to be collaborations between players across the value chain of EV charging.
With that in mind, we decided to join forces with Fortum's Charge & Drive SaaS team in 2018. Their history of building a cloud solution for charge point operators has given us the possibility to develop an end-to-end EV charging platform. We took this as an opportunity to revise our company strategy and ensure that our technology and team are ready for mass EV adoption.
After many discussions, we came to the natural conclusion that our emobility alliance of customers and partners is at the very core of what we do. We want to continue to strengthen this focus and use our leading role to reform the aspects of the industry that need to evolve for the next stages of growth. We want to move forward through close cooperation with the business partners in our emobility alliance who share our vision: the charging point operators and carmakers of Europe.
Over the past year, we worked together on bringing the best parts of the Plugsurfing and Charge & Drive SaaS products and teams. The final result is one common platform.
The Plugsurfing Power Platform connects drivers' wallets and their cars to public charging points with the automation, efficiency, and connectivity that makes car charging easy. A big part of it is ensuring that public EV charging points are always available and ready to use. Our platform enables CPOs to do just that – monitor the status, availability, and usage of their chargers in real-time.
How does it work in practice?
The Plugsurfing Power Platform combines the charge point management system's capabilities with emobility solutions for EV drivers.
Our platform offers:
Charging point management system (CPMS), a scalable, flexible, and interoperable platform for CPOs to run their business
EMP-as-a-Service for CPOs and carmakers who want to provide their customers with access to charging services
Roaming: connect to any charging point with the OCPI & drive APIs
Integrations with driver-facing products
We are on a quest to redefine the future step by step.
Plugsurfing, our mission to revolutionize the EV industry and products that make car charging easy, would not be here if not for the passionate, driven individuals behind it.
We are free-spirited go-getters and deep thinkers – hitched together by a mutual love of the earth. And we think that anything is possible when you have the right team in place.
We embark on this adventure with a brand-new management team. As is often the case with transitioning from an early-stage startup to a scale-up, a different set of skills is needed to take the company to the next level. Our leadership and local teams in Berlin, Stockholm, and Helsinki bring together diverse and committed professionals who are excited to drive the company forward. Head to the 'About Us' section to see who they are.
We want to bring back the pure joy of a carefree drive.
There comes a time in every company when you consider rebranding. For us, the moment came with the new business strategy. We had a carefully prepared, focused plan for the future, but a powerful narrative was missing. Plugsurfing was changing, and we needed a blueprint to evolve the brand in tune with our ambitions for growth.
Together with a team of fantastic people from the brand agency, Werklig, we worked on translating our values, culture, and ideas into a future-proof, distinctive brand for Plugsurfing.
Our new logo reflects the work we do for the EV industry. We are building bridges between drivers, carmakers, and charging operators that will make electric mobility ubiquitous. Each part of the Plugsurfing "bridge" represents one of our customer groups, drawn with their "own" Plugsurfing color. We create solutions for real people. And that is what we want to show in our brand, across all imagery, illustrations, and user photos.
To make the switch to the new brand complete, we launched a new website. We encourage you to explore dedicated pages for carmakers, charging operators, and EV drivers. To dive deeper into our technology and what happens behind the scenes, check out our technology pages. And don't forget to subscribe to our newsletter and blog. We will be sharing the latest customer stories, industry insights, product updates, tips, and tricks. Follow us on Twitter, LinkedIn, and Instagram for all of the above and more.
We hope you enjoy the ride!