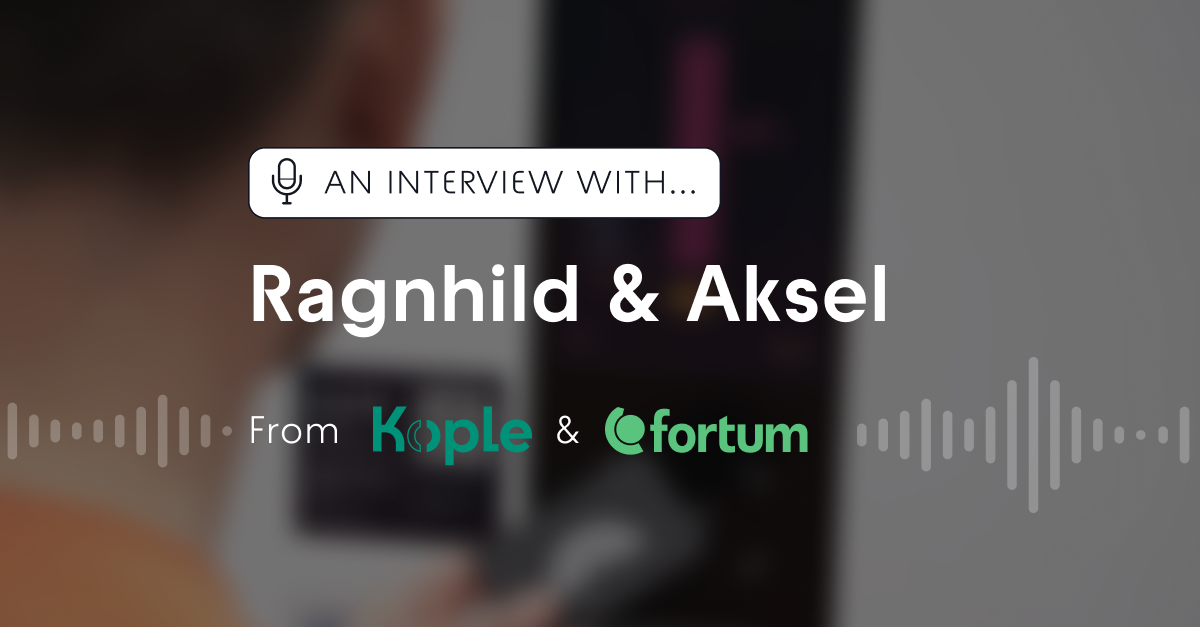 Ragnhild, you have been working in the customer service supporting Kople since 2017 and in the EV market since 2021. How did the charging experience for drivers change since then?

Ragnhild: We have seen dramatic changes in the past year. The orders of charging keys went from 4-5 each day to nearly 20. A couple of weeks ago, during Easter we got 152 charging key orders in one day!
There are a lot more customers, most of whom are new to the EV industry and to charging. It's a completely new concept for them. Many of the first time EV buyers are in their 60s, which presents us with some unique challenges. Drivers often call when they can't plug in the charging cable or release it. We had a situation when a driver tried to connect their type 2 charger to a public charger and complained that it doesn't work. Oftentimes drivers might not be able to charge because of default battery configuration – for example, the car is set to stop charging at 80%.
Over time, we spent time researching these topics and became a source of information about charging and EVs in general.
Aksel, how about you? You have been working in the emobility industry for about four years, the last two in Fortum Markets. How has the emobility industry changed during that time?
Aksel: We can see that our customers are becoming more familiar with the industry and how the EV charging works. They have a better understanding of EV metrics, such as voltage, and how it is measured. It is similar for the drivers, who are a lot more confident when it comes to charging. In the past there was a lot of confusion. We would get repeat calls from the same drivers and had to walk them through all the needed steps. Now people are becoming super users.
What do you see as the biggest barrier for the drivers?
R: One of the most common problems we come across on daily basis is adding and changing payment method. When their payment method expires, the customer will not be able to charge and call us. We will then guide them through the app and offer free charging while we sort it out.
The multitude of payment options offered by charge point operators is incredibly confusing. Since there is no standard, the drivers might have to pay by app, use a charging key or scan a QR code. A good example is Tesla drivers. They are so used to Tesla charging experience that they often struggle when charging on public chargers that are outside of the ecosystem.
We always recommend having a charging key ready because apps depend on the phone reception and that can be spotty in more remote parts of Norway.
What is the most time-consuming?

R: Drivers often struggle with the app itself. Downloading, setting it up and adding the payment can be challenging for some of them. Another common problem is releasing the cable from the car. Many drivers don't know how to do it. When that happens, we will stop the charging session and do a reset on the charger.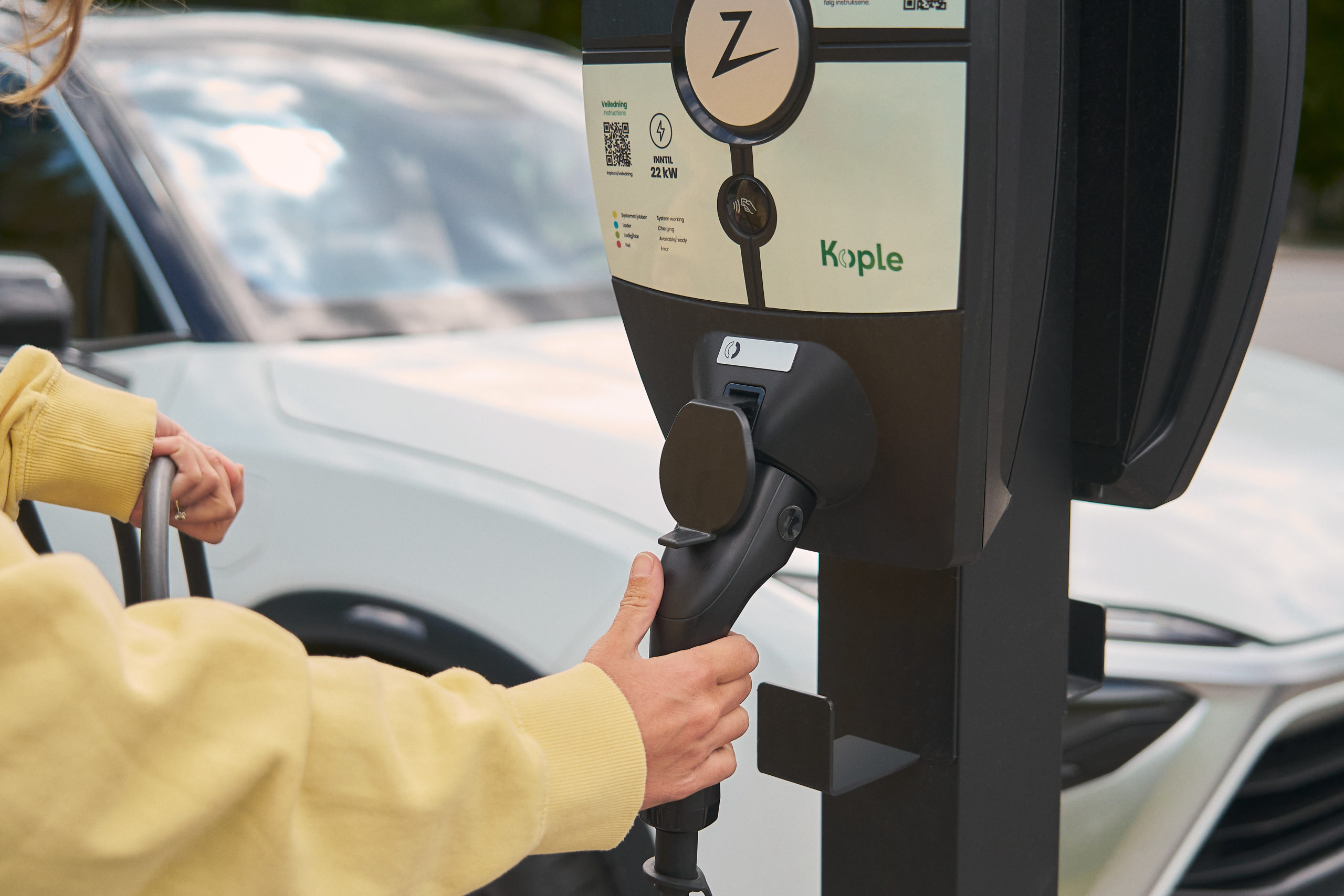 Aksel, you work with business customers. What are the most common issues they struggle with?
Our customers want to have a full control of total consumption and history of all charging sessions. For chargers installed in housing complexes, they would like to have a clear overview of chargers provided to residents and external users. It's not always straightforward, so we get involved to help them with reports and invoices.
How do you use the Plugsurfing Power Platform in your work?
R: When the drivers call, we will do a bit of investigation to see what the problem is. First, I'll check if they have a valid payment attached to their account and a charging key, and when that checks out, I will see if there are any outstanding payments. In the case of semi-private locations, I will check if the drivers are included in the customer group(s) with the access to the chargers.
I will also have the Plugsurfing Power Platform dashboard open on my computer to see the offline chargers, get a quick overview of where the problem is and report it to the technicians.
I can safely say that 99% of our customer issues are caused by the lack of knowledge or technical savviness.
A: I sit on both sides, solving issues both for drivers and business customers. I fix payment issues such as missing or expired credit card, help with invoicing and manage charging keys. I'll add and adjust the keys for the business users and set up a payment method.
On the business side, I provide access and training to help the customers use the platform with confidence.
In my everyday work, I support the customers in charger management and performance tracking. When chargers are installed, I will add them to the Platform using OCPP or web socket. In case of charger going offline or malfunctioning, I will do error searching and troubleshooting.
Another task that often lands on my desk is reporting and settlements. I use the platform to get reports on charging sessions, charger performance and revenues as well as payment and billing data for financial reconciliation and invoicing.
Both of you work in the Nordics. Are there any market characteristics that are unique to Norway and Finland? Can you spot any regional differences in terms of driver experience?
R: Not in my experience, they all have the same issues.
A: Norway has a much bigger volume than other countries. There is a lot more competition on the market, so our delivery has to be on point. Norwegian drivers are more knowledgeable about EVs, ask for more information and quicker fixes.
In your opinion, what will it take for all of us to increase the uptake of EVs?
R: The whole experience of charging must be simplified. To remove the barriers to driving electric we need to make it possible for drivers to just plug in and charge.
A: It must be easy to find a charger wherever you are. Infrastructure needs to much better in all parts of the country, especially in the north. As we move from early adopters to a mass market, driver touchpoints such as the app should be user friendly, easy to adjust and find information. Paying is very complicated now and it has to be as easy as refuelling a gas car.