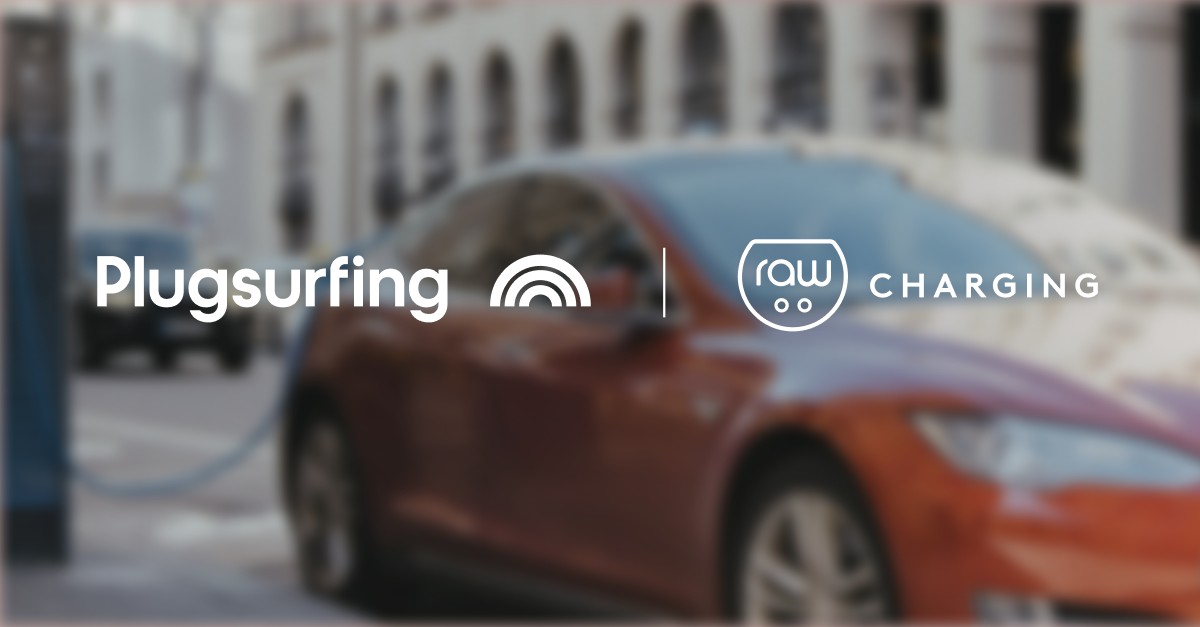 United Kingdom-based LiFe Network, owned and powered by RAW Charging, has begun working with Plugsurfing to further push their expansion across the UK and Europe.
Plugsurfing, a charge point aggregator with Europe's broadest network, will provide the LiFe community with its flexible and scalable back-end cloud software.
RAW currently operates 600 charging ports within the LiFe network, with future growth plans continuing. The Plugsurfing partnership fosters this growth by helping the charging operator diversify its network through the ability to manage different kinds of chargers in a single platform. The LiFe Network will also benefit from increased utilization of the charging stations through the Plugsurfing user pool, including those drivers connected via Plugsurfing through some of the leading car manufacturers in Europe.
"Plugsurfing's future-proof charge point management system is designed for the simultaneous consolidation and growth the e-mobility industry expects in the next decade," says Plugsurfing Chief Product and Technology Officer Will Gill.
Chief Sales Officer Michael Warner of Plugsurfing stressed "it is very important for our charge point operator partners like RAW Charging to have capabilities to operate different types of hardware in an efficient way and to continuously bring new functionality for the EV driver as they grow their networks." Plugsurfing's Power Platform facilitates this capability and the required continuous development for charging point operators.
This partnership adds to Plugsurfing's growing network of charging points across the UK, Scotland, and Northern Ireland. Over 250,000 charging points are available on its network throughout continental Europe as well.
Electric car owners who use Plugsurfing's app or drive a car with Plugsurfing's integrated solutions can take advantage of the LiFe Network charging locations. RAW's chargers are found both in-town and along major transit routes throughout the UK, with councils such as Liverpool, Oxford, and Sheffield among many others location partners.
The LiFe Network and Plugsurfing share a sustainable vision, and Plugsurfing's Power Platform enables RAW to protect the environment by maintaining legacy hardware from its acquisitions.
About Plugsurfing
Plugsurfing aligns the entire car charging ecosystem—drivers, charging point operators, and carmakers—within a single platform. The over one million drivers connected to our platform benefit from a network of over 250,000 charging points across Europe and a reliable experience through our app or solutions designed for our partners. We serve charging point operators with a back-end cloud software for managing everything from country-specific regulations to providing diverse payment options for customers. Carmakers benefit from white label solutions as well as deeper integrations with their in-house technology. Our platform-based ecosystem has already processed more than 17 million charging sessions, since inception. Plugsurfing was founded in 2012 in Berlin as was acquired fully by Fortum Oyj in 2018.
Plugsurfing press contact: Maxwell Philp, maxwell.philp@plugsurfing.com
About the LiFe Network & RAW Charging
Acquiring the ownership of the LiFe Network in October 2021, over 10,000 registered drivers use the platform daily which adds to the already strong network of public and destination RAW are creating as a leading CPO. RAW Charging themselves have framework and management agreements with customers who own in excess of £100bn of commercial property in UK and Europe.
RAW Charging press contact: James Ayre, james@rawcharging.com