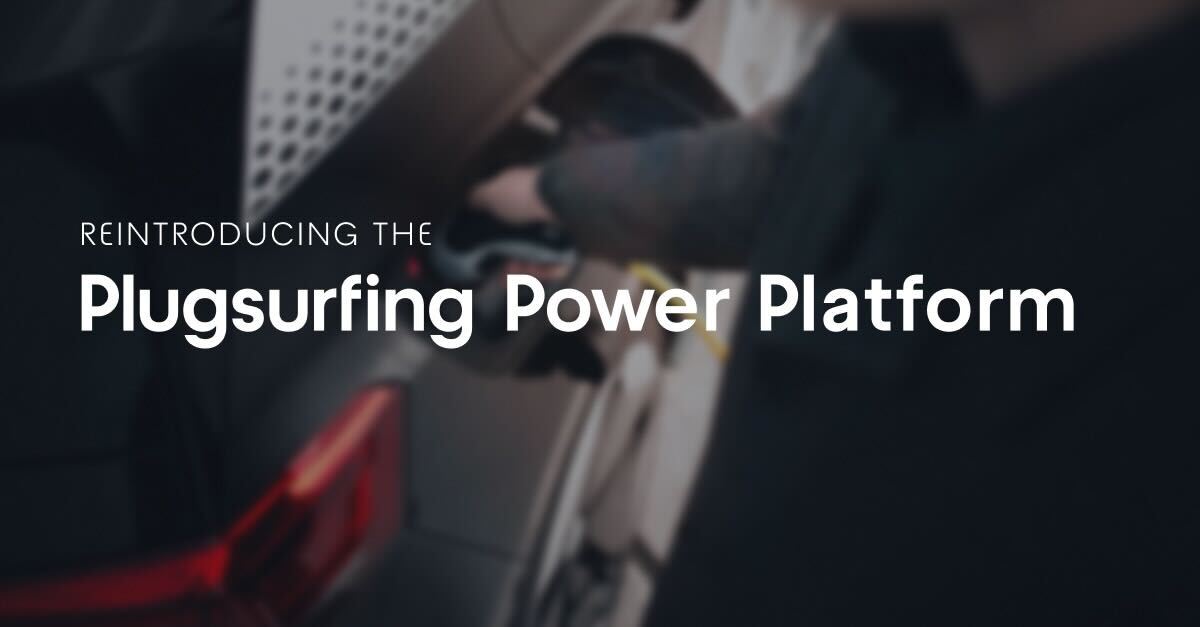 While there is incredible hype surrounding the year-on-year growth of the EV industry, there is a dualism to the excitement. There is mounting validation that EV forerunners have ushered in a global paradigm shift. At the same time, hundreds of thousands of new drivers entering the EV ecosystem put pressure on businesses to scale and provide flexible, cutting-edge digital experiences.
We notice firsthand that the customers in our alliance are ambitious enough to meet this demand. We also notice that the winners are bringing focus to their offering by doubling down on their strengths. In a value chain so complex and changing, collaboration is the key to providing a balanced, strong ecosystem for drivers. Our alliance is formed around building the bridges so that members of the ecosystem can work together.
At the heart of our alliance, the Plugsurfing Power Platform serves charge point operators. Our backend is a tried-and-tested tool that allows charge point operators to remotely operate and manage their charging networks. The scalable, cloud-based architecture is designed to lock into operations of all sizes, offering a robust foundation for daily charging sessions as well as long term network growth.
Over the past decade, our platform has processed over 18 million charging sessions. Reliable and robust backend software has been the key to keeping networks running and charging sessions flowing to the drivers using our network. Step by step, we've seen alliance charge point operators scale and mature their networks into the world's EV forerunner, Norway.
We'd like to lift the hood and show what makes our Power Platform a unique tool for managing the entire life cycle of your charging point network.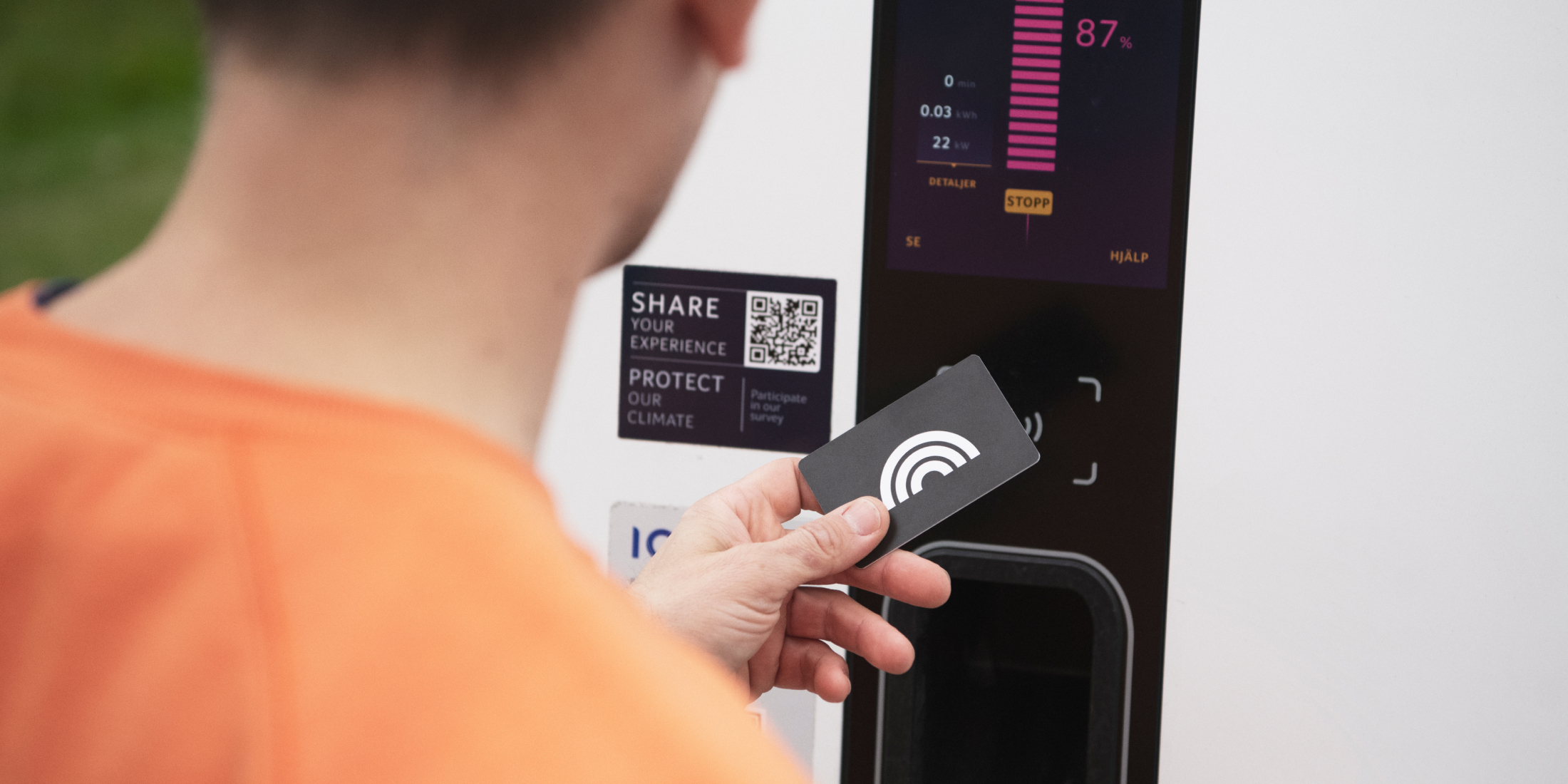 Work with operations at the front and center
The foundation of a charging platform like ours is simple: charging stations need to run with a nearly perfect uptime. Our customers have a steadfast commitment to offer services to over a million drivers and we want to help them keep that promise. Many platform operators have Plugsurfing open on their laptops and mobiles all day as they monitor their networks on the Power Platform dashboards. The dashboards serve as a window into the network, making station health and performance checks straightforward.
It's often joked that charger issues always happen on the Friday afternoon before a holiday. The moments when outages happen can be pivotal, especially if half of the country is gearing up for a holiday road trip! A quick resolution time makes a crucial difference to the revenue of an operator and the experience of loyal EV drivers. We make sure that charger issues are immediately visible in the Power Platform, so that platform managers can troubleshoot and respond with alert teams on the ground.
Low operational costs are the key to scaling any business, so we've built everyday efficiency into our backend software, too. At the end of the month, simplified billing and automated reports are a key to quick reconciliation and tax reporting. Customers can export billing and business analytics reports from the dashboard or data warehouse. We also are working on new features that will bring the automated process flows and alerts that will enable efficient network monitoring.
Get to market quickly
When setting up a charging network, finding the right backend software is just one piece of the puzzle. Our alliance charge point operators have a lot to juggle to get set up: securing locations, winning tenders and working with the right hardware suppliers and installers. Our goal is to give charge point operators the tools they need to get started, so that they can get situated in the industry step by step.
Decision fatigue is a huge hurdle when setting up any complex, long-term project. We've built flexibility into our backend software, so that charge point operators can build their network without having to second guess big decisions. Our hardware-agnostic backend software gives our partners the freedom to choose the most suitable and affordable OCPP charging stations on the market.
Onboarding is a pivotal moment in the customer journey of our alliance members. Our customer success and product teams have worked with platform managers across the spectrum. They have tips and tricks for partners setting up a fresh network, as well as project management chops to run largescale migrations from third party or proprietary backend solutions that no longer fit the growth strategy. We love to support our partners at any step: connecting and configuring stations, setting and adjusting pricing profiles, and managing user groups.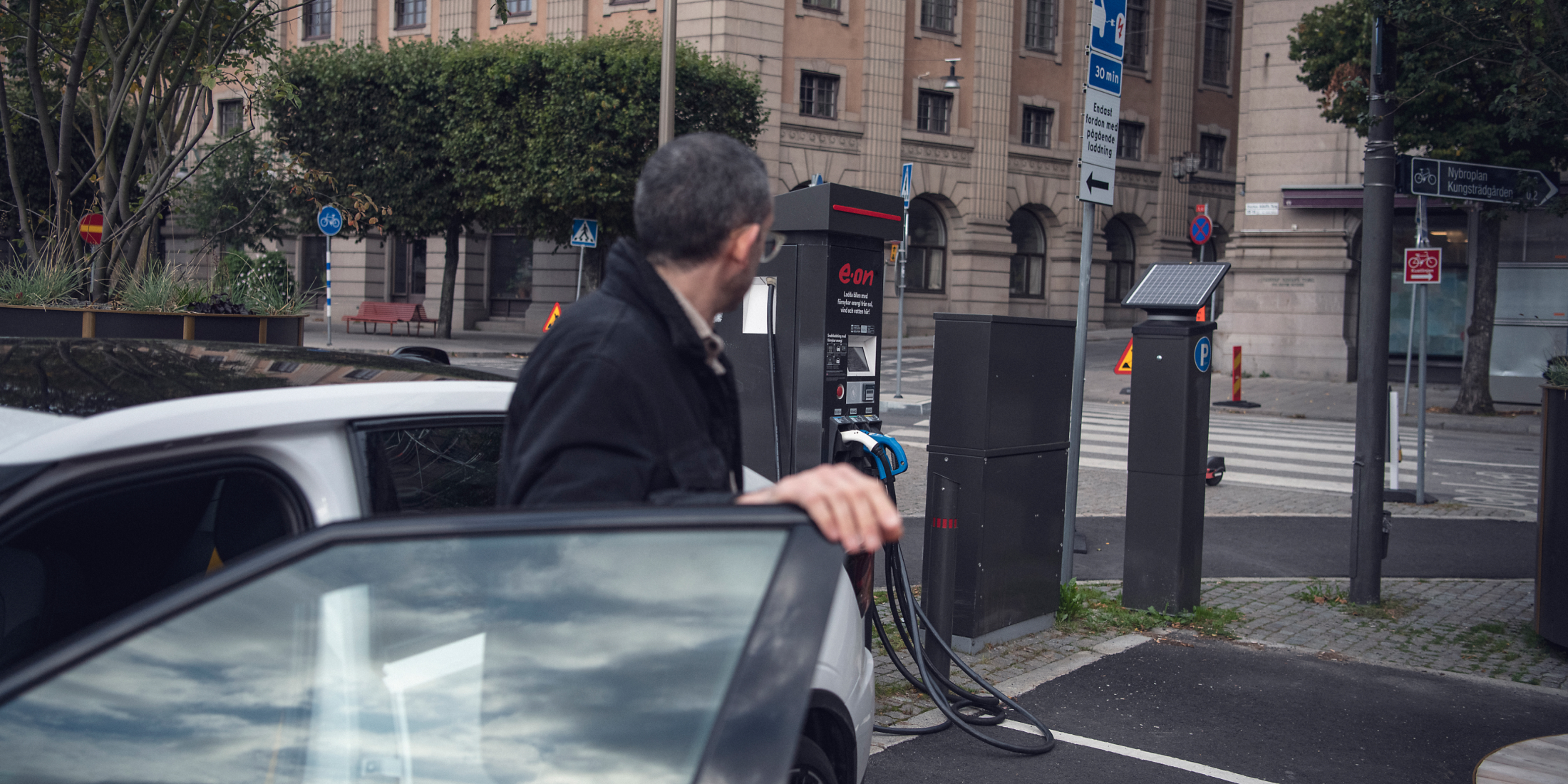 Own the driver experience
The eternal question of emobility: how best to connect to the driver in a way that is scalable and user-friendly? As one of the largest emobility service providers, we've had our fair share of soul searching and understand the joys and headaches of connecting directly to drivers across Europe.
To help our partners along this journey, we've developed a turnkey white label mobile app and web portal that serve as a blank slate for embedding a premium public charging solution into your existing brand experience. The focus of these products is on the essentials: users need to be able to manage their charging keys, payment methods, charging sessions, and payments easily to enjoy public charging.
Those who are looking to build advanced customizations need not look further than our Developer Platform. Using Drive API, seamless integration of real-time charging information into external applications or navigation systems is within reach. We also focused on flexibility, so that it is possible to manage connections to third-party payment and service providers.
Use Marketplace to access leading car brands and one million EV drivers
Over a decade, the Plugsurfing Power Platform has seen over one million drivers sign up as customers to our connected charge point operator networks. These drivers are a multiplicity of personas, driving a wide variety of car brands, living across Europe.
We've noticed a trend emerge in the recent past: new drivers entering the EV ecosystem are different than the early adopters who brought the industry forward in the mid-2010s. These drivers are ready for a confident electric future, where "range anxiety" doesn't define their day-to-day relationship with mobility. To meet this demand, public charging needs to be accessible, visible, competitively priced and unrestricted.
Likewise, charge point operators are also transforming the ways that they want to continue operating their businesses. The near decade of investment into the public charging infrastructure across Europe has led to massive growth and EV adoption. Increasing the visibility and utilization of these installed charging points is paramount.
From our experience in building partnerships across the alliance in the past years, the ideal driver audience varies according to which charge point operator you speak with. That's why we built a center point for connecting the charge point supply to the driver demand as flexibly as possible. Using the Marketplace on the Power Platform is the new industry standard for connecting directly with the customer groups that matter most and building an excellent driver experience.
In the past several years, we have seen charge point operators partner directly with forerunner car manufacturers and fleets through the Power Platform Marketplace to arrange preferential pricing and fast charging subscriptions that win over the hearts of EV drivers. These direct connections reduce hassle and complexity and improve data quality and operational efficiency.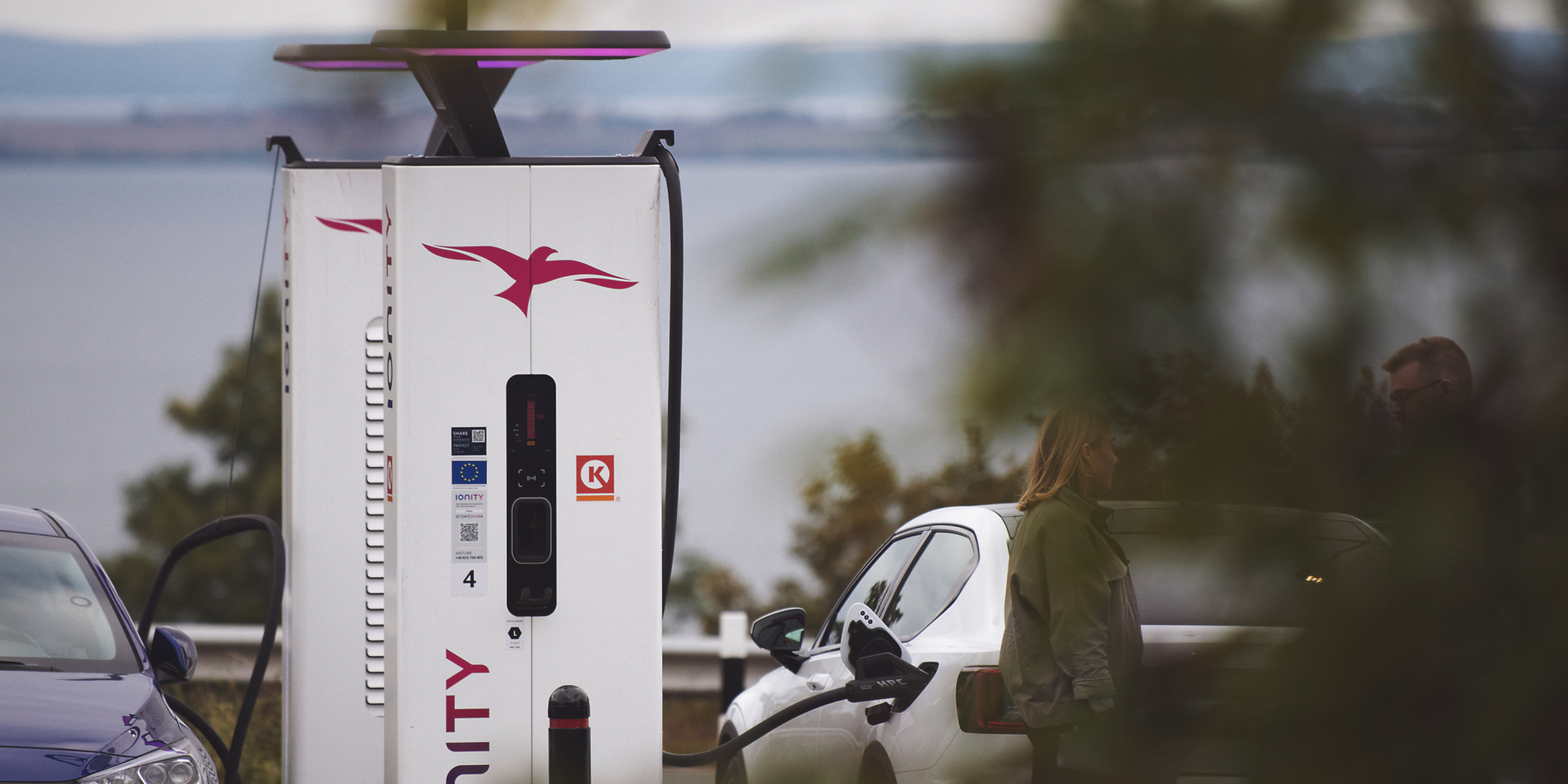 Scale in good company
The Plugsurfing Power Platform bridges hardware, software, and people. Our alliance encourages knowledge sharing and collaboration between charge point operators, car manufacturers, and emobility providers who have the mission of bringing back the joy of a carefree drive. We co-own the electric future with our partners by giving them the tools to grow in the way that suits them best.
Whether there are 100, 1,000, or 10,000 chargers in a network, we can support the operations of our partners with our backend software that is built for stable scalability. We know we've succeeded when we see our partners grow and we're delighted happy to be the trusted software provider that enables emobility forerunners across Europe.
Sublicense our solution to other operators and emobility providers in your region with built-in opportunities to re-sell. We help you tackle your partner's reporting needs by providing system-generated data reports that help manage price profiles of connectors and customer segments.
Co-own the software that transforms charging
In this rapidly growing industry, it's not just the technology that matters. We at Plugsurfing have embarked on a journey to bring together an alliance to shape the future. We invite charging point operators, big and small, to collaborate, share knowledge, and forge new partnerships with us and other carmakers emobility providers. Together we will co-own the future of EV charging.
Plugsurfing is no longer just the app drivers use to find chargers. Plugsurfing is the future back-bone of Europe's charging infrastructure, with the technologies ready to help charging point operators scale and meet the changing demands of both regulators and drivers.